Fit India Week 2020-21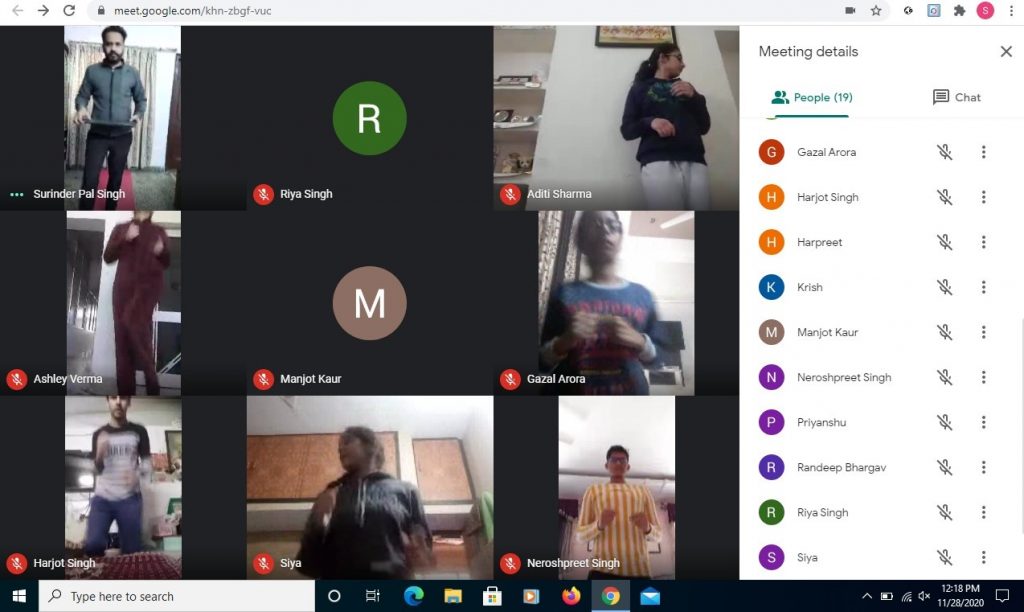 Virtual Assembly was organised on 11 December 2020 and Free Hand Exercises had been done by the students.
Virtual Assembly on common Yoga protocols was organised by Yoga Instructor on 12 December 2020.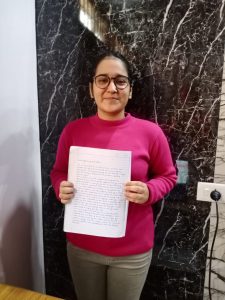 An open letter to youth of nation on "Power of Fitness" by Jasmeet Kaur, XI Commerce.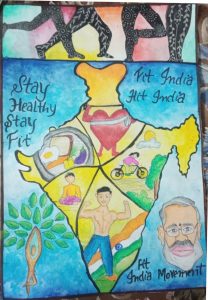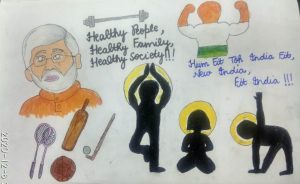 Poster Making competition on the theme "Hum Fit Toh India Fit" or "New India Fit India" was organised on 13 December 2020.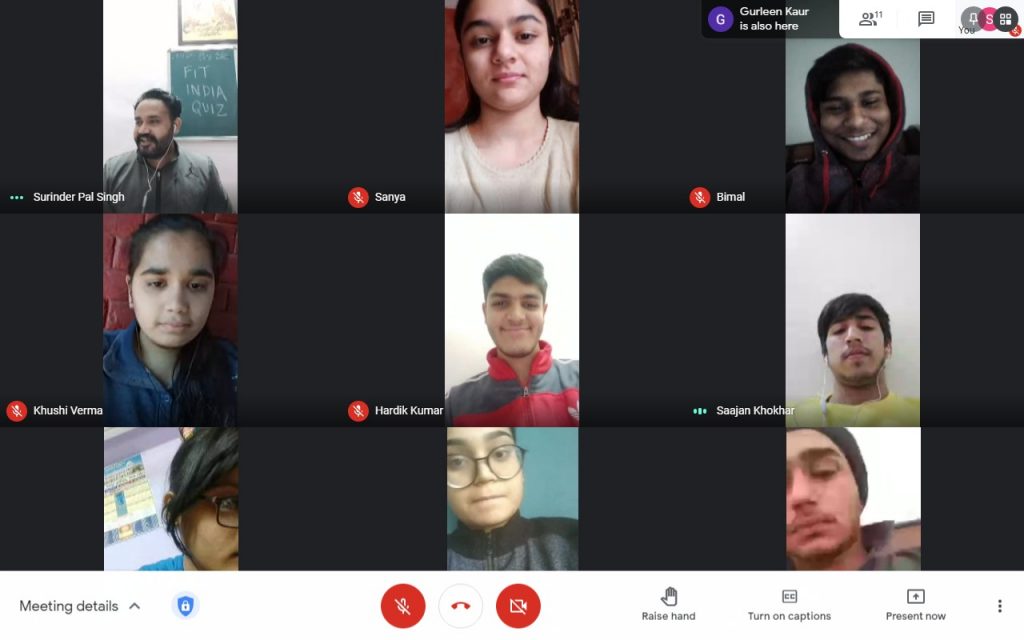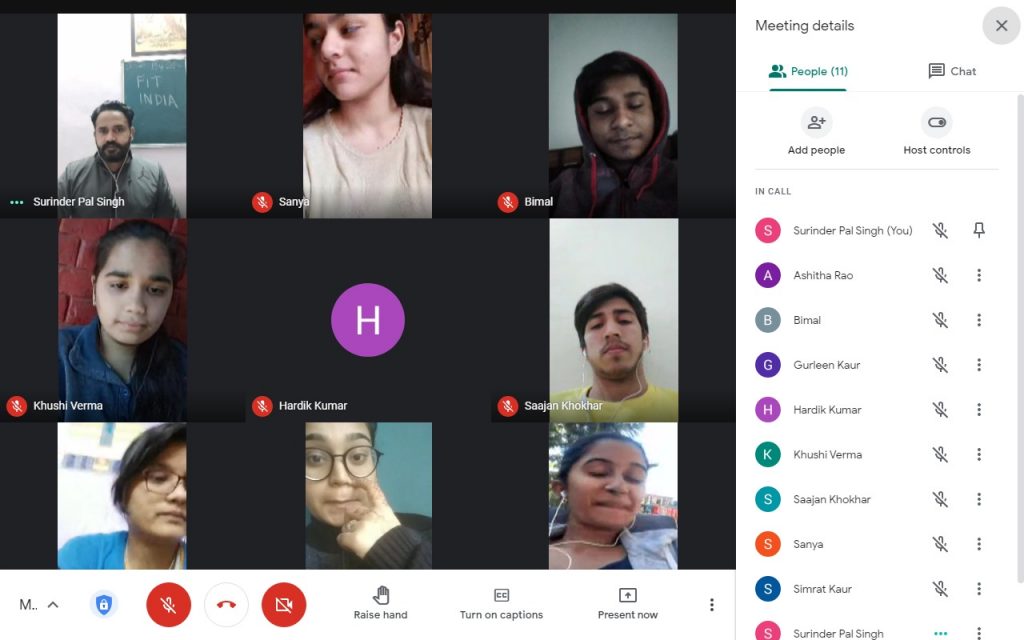 Online Quiz on Fitness and Sports was organised on 16 December 2020 for students of Class XI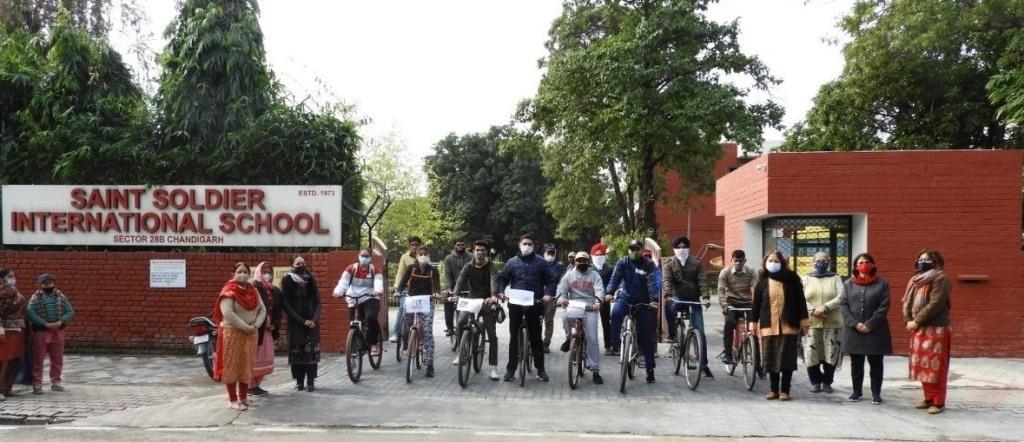 Fit India Cyclothon was organised on 28 December 2020 for students.
Sports Day Class IX-X
Physical and Sports activities enhance the well being and overall physical and mental development. It inculcates the values of leadership, co-operation, discipline and team spirit. And keeping this notion alive, the Final Sports Day was held in St. Soldier International School at Sector 28 B, Chandigarh with great zeal and excitement for the students of Classes IX and X. The participants competed in various events including 100 (M) Race (Boys and Girls), Relay Race (4X100) Boys, (4X100) Girls. A mass participation from Class IX and X was also witnessed in the games 'Exchange of Baton' and 'Pass the Ball over the Head'. The students mesmerized the audience with their energetic performance.
Sports Day Class VI-VII 2022-23
Annual Sports Day for Classes VI and VII was held at Saint Soldier International School, Sector 28 B, Chandigarh. The school Director Mr. Jagwinder Pal Singh Hayer was the Chief Guest on the occasion. The event commenced with the spectacular March Past in tune with school band. This was followed by the Oath Taking and Torch Lighting Ceremony. A spirited Aerobics display, mass drills and obstacle races added vibrancy and cheer. Inter-House Relays formed the highlight of the day. The Nilgiri House girls team of Class VI won the gold medal while Aravalli House lifted the gold in Class VII. In the Boys Inter-House Relays, the winning houses were Shiwalik House and Nilgiri House. In 100 m and 200 m races the gold medal winners were Kush Dhaiya, Aarushi, Surya, Sania Pandey, Ashwin Rao, Saanvi Kothari, Amit, Gurnoor in the different Classes. Principal Vijaya Sidhu conveyed her appreciation for the enthusiastic participation and sportsman spirit of students.